You manifest yourself as kindness in all things you do.
Psalm 145:13
Class Teacher - Miss Hamilton
Teaching Assistant - Mrs Walker
Year 2 are currently part of the Farmer Time initiative. Keep up to date with our partner farm here
Homework
Our homework policy is 'little and often'. Daily homework includes reading and five minutes practising spellings and times tables. This work should be recorded into your homework book and signed daily by an adult.
Additional homework - TTRS (times tables)
Active Learn - Bug Club (Reading)
Purple Mash (all curriculum areas)
Seesaw (home learning)
Reading
Daily reading is the best way we can help our children succeed, so it is the most important part of the daily homework. Aim for 20 minutes each day. Your child will be given a phonetically decodable book that they need to reread to gain fluency. They will also choose a book from the school library which you should read together.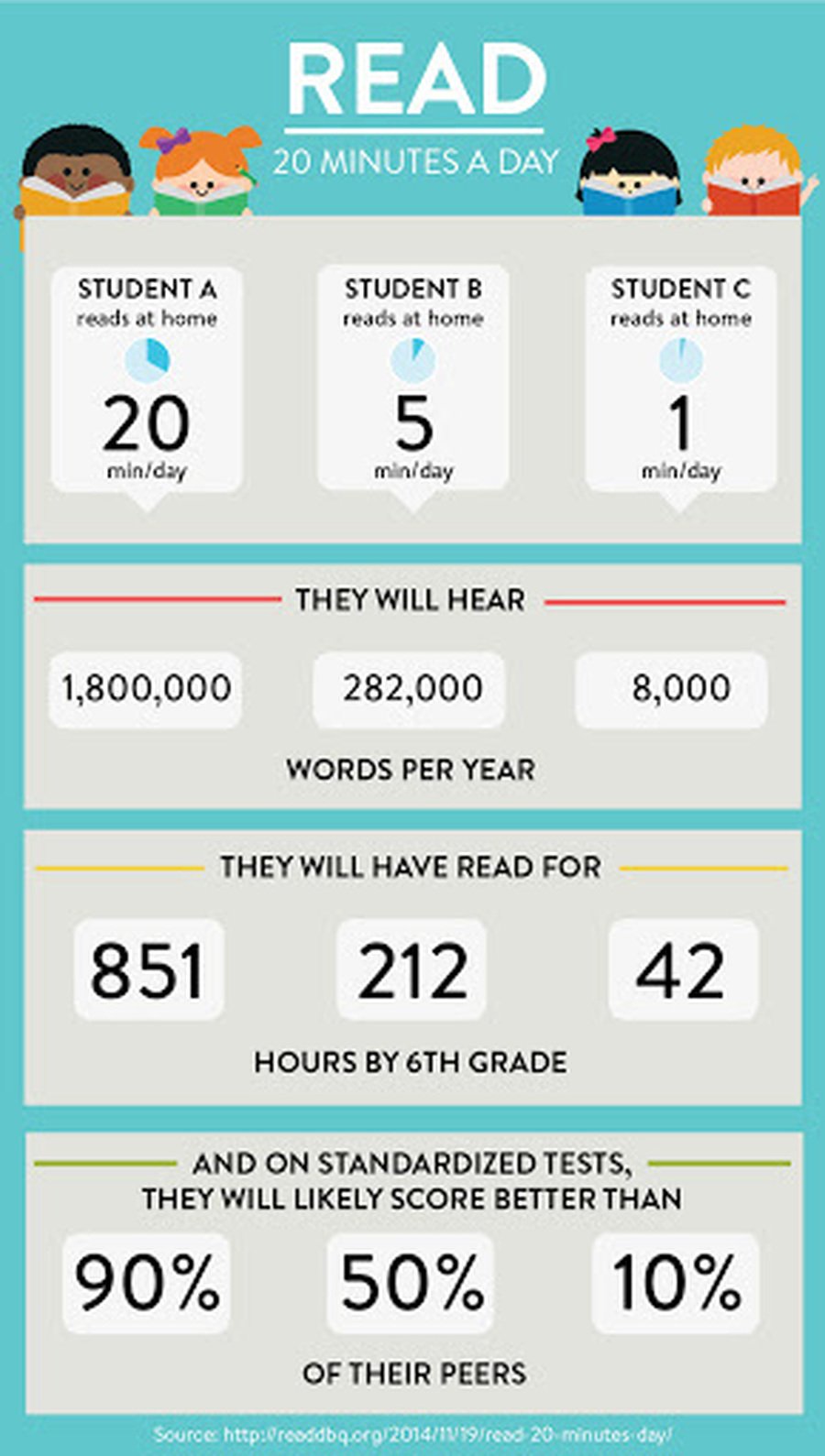 The Platinum Jubilee
Year 2 enjoyed their picnic to celebrate the Queen's Platinum Jubilee! We had an amazing time!
Lyme Park
We had a brilliant day exploring Lyme Park. We found lots of micro-habitats, explored the gardens, climbed the hill and went inside the hall.
English
We have studied non-chronological reports and learnt to retell one about Bog Babies using a text map. We will now use this to write our own reports on the magical creatures we have made with clay.
Geography
In geography, we have been learning about rivers. Here are some of the maps the children drew of the River Irk. They show the source of the river in Oldham and it joining the River Irwell in Manchester.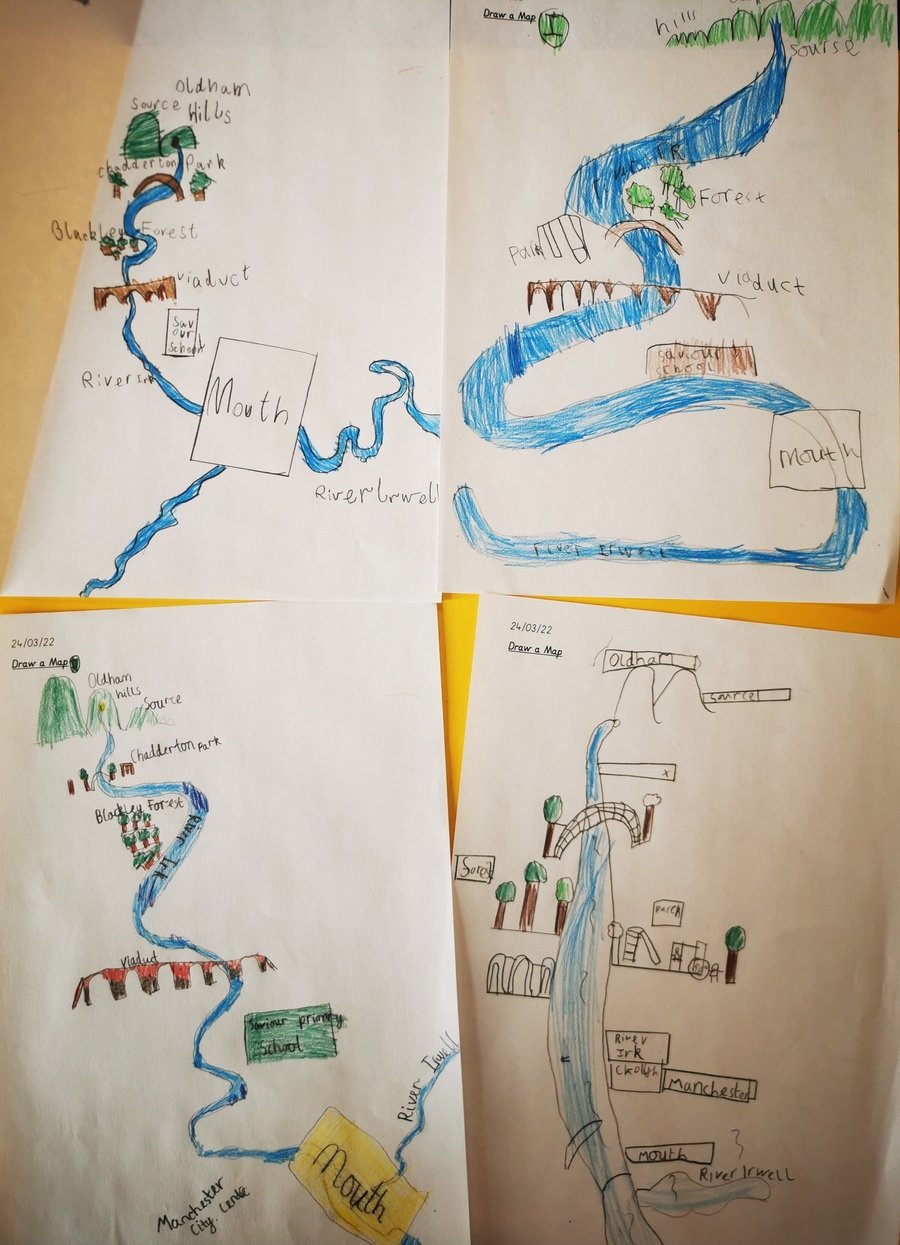 Safari Phil
To celebrate science week, Safari Phil came to school to show us some of his amazing creatures!
D&T
The children became bakers like Thomas Farriner. They researched different ingredients that are often added to bread and evaluated which one they liked the best. They made their own bread roll with an added ingredient (seeds, cheese, raisins or sugar). Finally, they evaluated their product.
Fire Ground Museum
In February, we went on a fantastic trip to Rochdale's old fire station. We did a Great Fire of London workshop, learnt a lot about Victorian firefighting and saw some World War 2 artefacts.
Writing
We wrote and illustrated our own books based on 'The Crow's Tale' by Naomi Howarth. We read our books to Year 3 who gave us some fantastic feedback.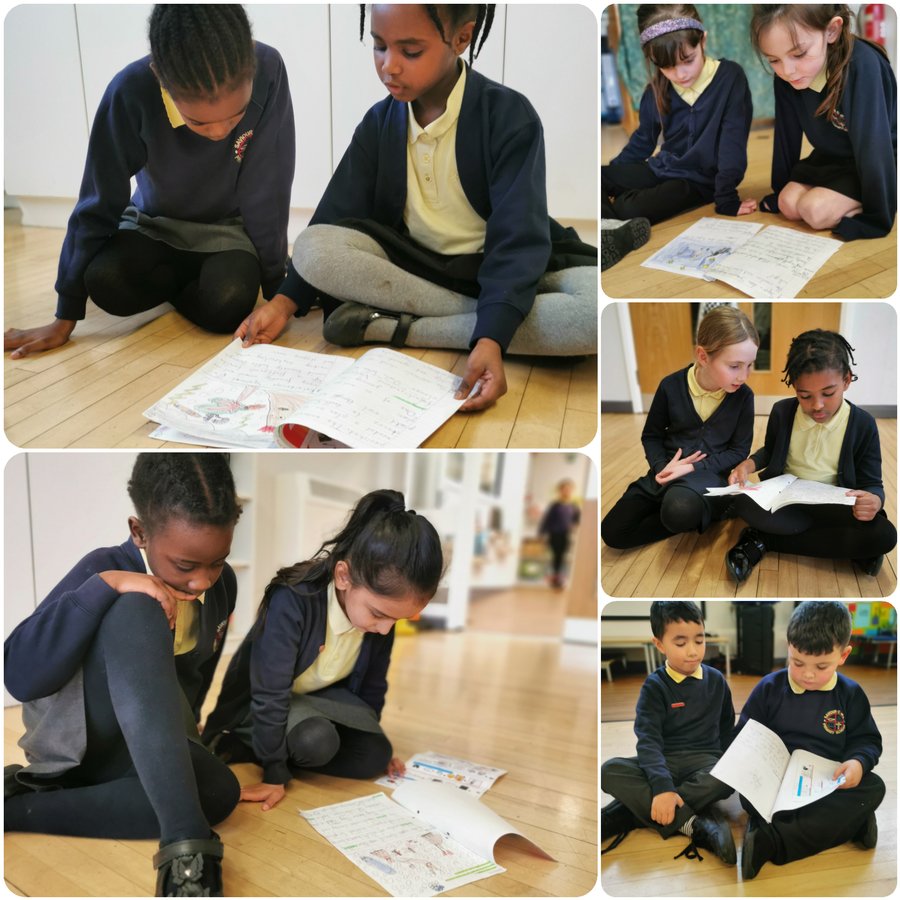 2020-21
Sports Day
The children had great fun competing and cheering each other on!
Dance Performance
Miss Harriet taught us an amazing dance routine for an end of year dance show.
One-Adventure
The children had a jam-packed day outdoors with One-Adventure. They enjoyed learning archery and axe throwing, as well as completing exciting team challenges. There was also time for a relaxing sing-song by the fire and some tasty smores!
Life-Changing Libraries
The long-awaited day finally arrived; Cressida Cowell came to open our new libraries! Year 2 were thrilled to meet an author/illustrator whose books they adore. We joined in with a draw-along in our new 'Magic Ideas' books, showcased the books that our class love to read and we performed Puff the Magic Dragon for our special guest.
World Music Day
We dressed to impress and celebrated World Music Day with Mr Derbyshire and a medley of our favourite songs.