Top Tips
The most effective thing you can do with your child, to help them with their learning, is to read with them.
"Children who read for pleasure daily, or nearly every day, are a year ahead in reading performance versus those who never do." OECD (2010)
The children in Team Read have made a 'Top Tips' video for reading with your child at home.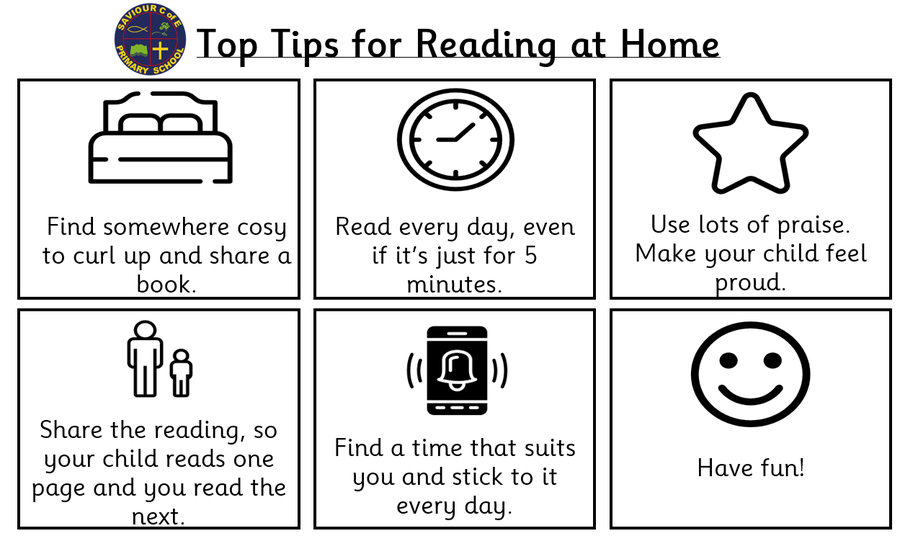 Useful Links
Coming soon...